Since the approval to resume work on February 12, Hongxin has been paid a vist by local governmental leaders. Bao Shunfu, the head of the District Committee, Guan Jiangzhi, member of the Standing Committee of the District Committee, the Development Zone, the economic and technological Bureau visited Hongxin to review the epidemic prevention and control situation and the resumption of work.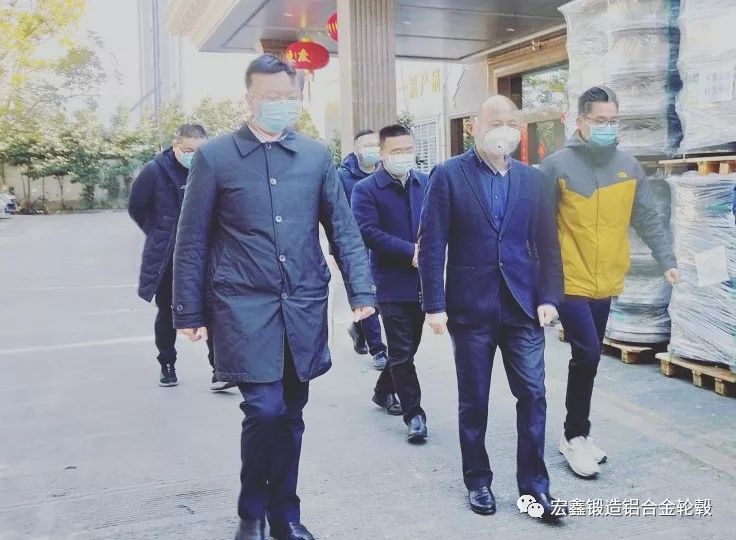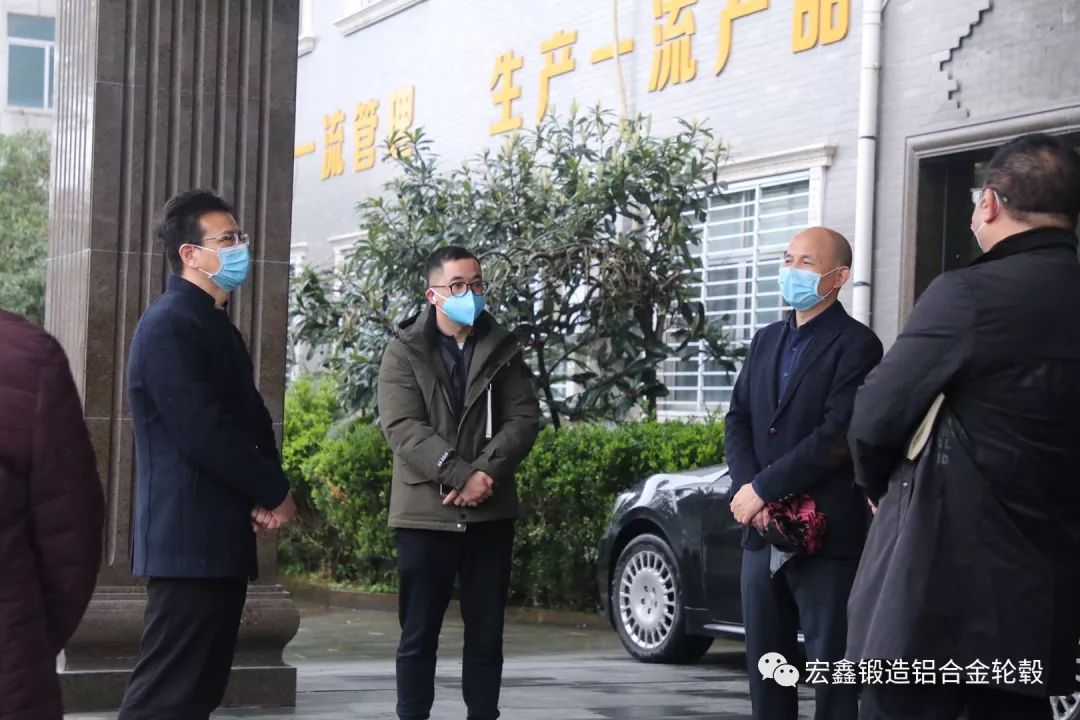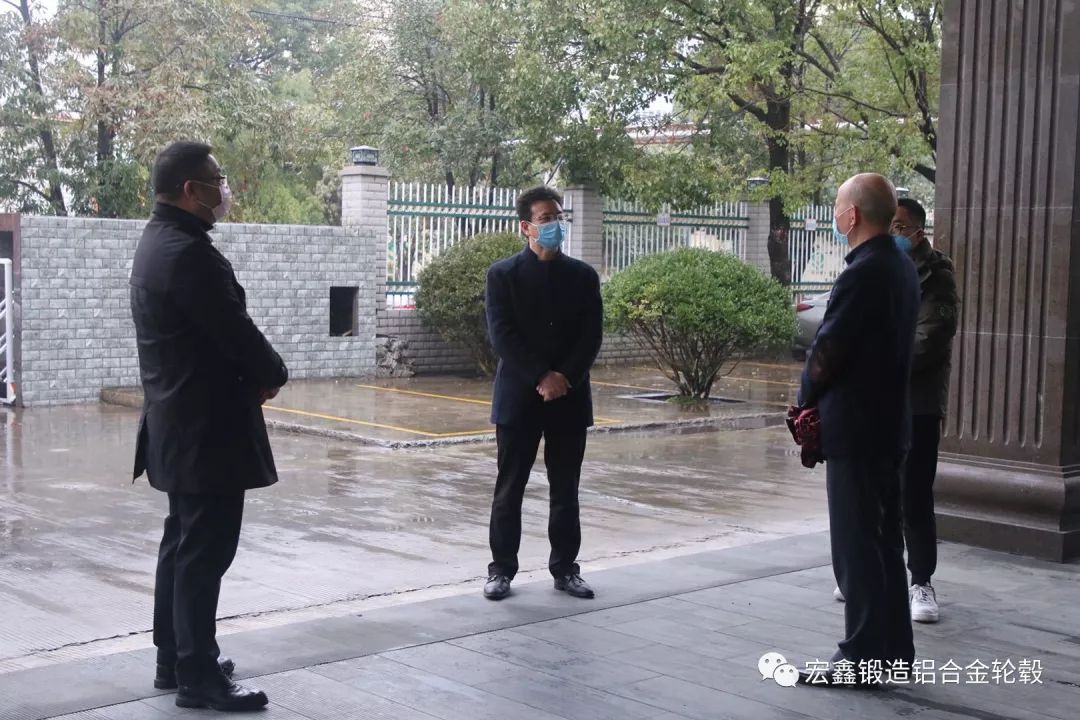 Mr.Wang, president of Hongxin company, introduced the company's epidemic prevention and control measures, the number of people returning to work, production and operation, etc. Since the outbreak of novel coronavirus pneumonia, Hongxin has set up a leading group of epidemic control in the early beginning, and has formulated a set of operational, executable and traceable three-dimensional and all-around scientific and rigorous prevention and control plans, and strictly implemented local governmental policies.
By strictly controlling the entrance, focusing on the protection details of complex places such as workshops, dormitories, canteens and public areas, and paying close attention to all aspects of epidemic prevention and control and protection publicity, we comprehensively promoted the "entrance temperature monitoring, soles disinfection, health inquiry, on-the-job body temperature monitoring twice a day, dynamic report of department employees, and 14 days' unshakeable and decentralized dining of qualified personnel disposable fast food and tableware, cancellation of fingerprint clock in and out and other ways to ensure employeess safety.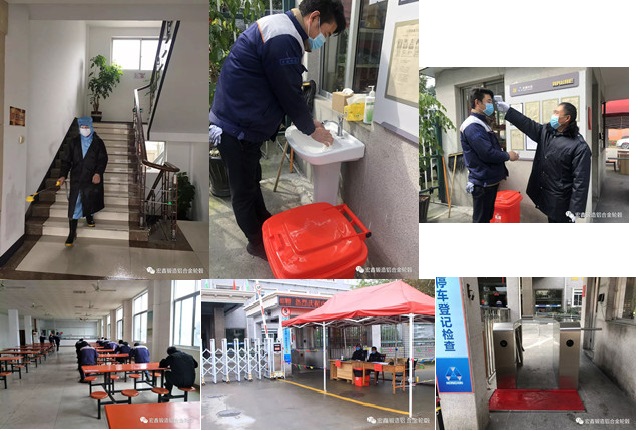 Meanwhile, by encouraging and calling on employees to carpool and self drive as soon as possible, group car chartering and other forms to send Hongxin warmth to employees and reduce external contact during the process. Some employees are worried that after they come back to work, they may not be able to enter the village though they have already rented the house there. In order to relieve employees' axiety, Hongxin has sorted out nearly 50 dormitories with 160 beds. Hongxin makes every effort to do a good job in all aspects such as transportation and resettlement, which will ensure that the employees can feel at ease and live comfortably. With the orderly development of epidemic prevention and control work and the follow-up of various assistance for the returned employees. Hongxin has achieved 30% of work resumption, and 40% employees who live outside the city have returned to work without any problm. At present, they are returning to their posts one after another. Hongxin's production situation is stable and the momentum is improving day by day.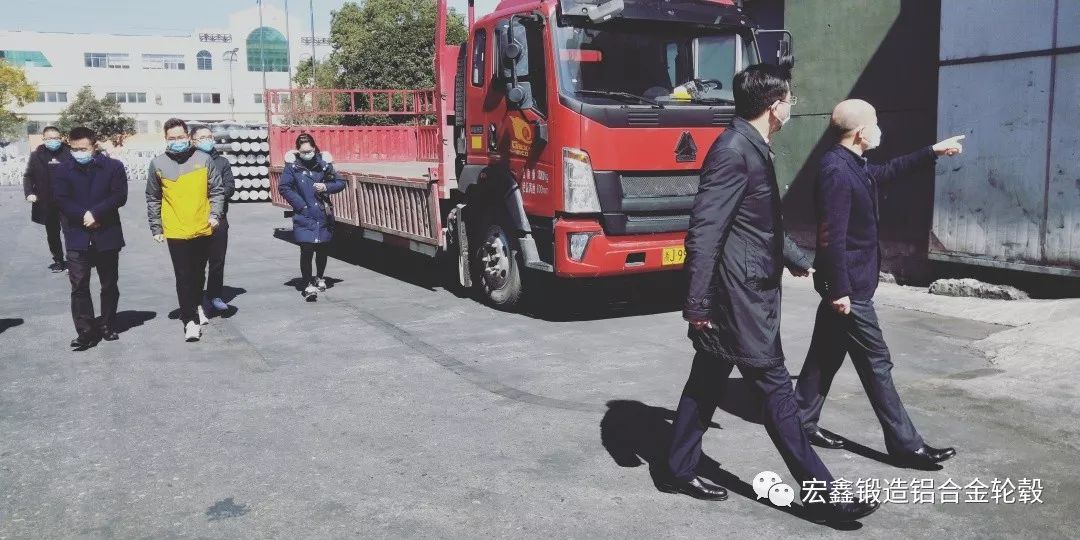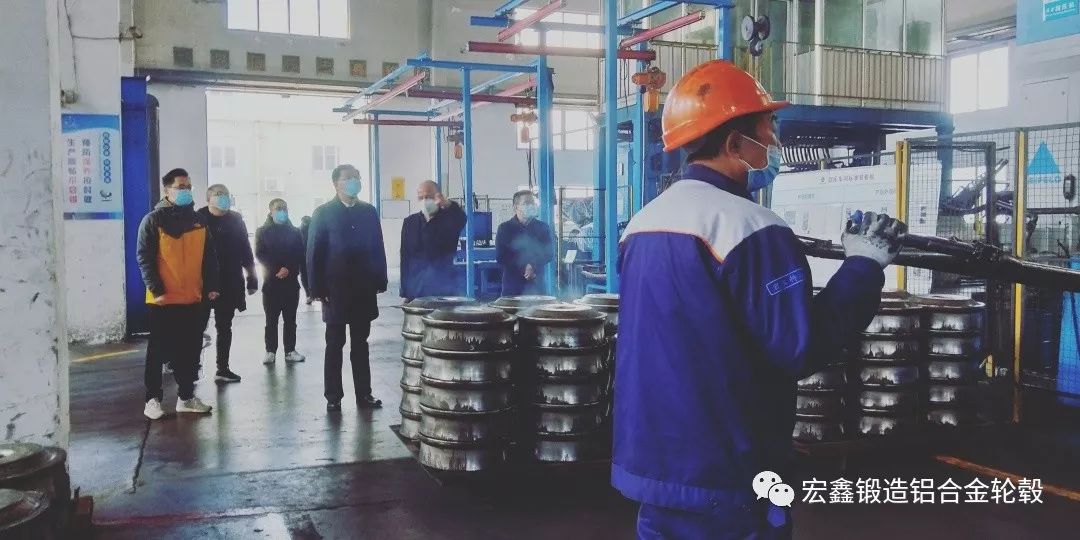 After visiting all the workshops to wholly understand Hongxin's production status under the current situation, Mr. Bao, the head of tanding Committee and other leaders gave high compliments on Hongxin's prevention and control measure. They encouraged Hongxin to continue to play the role as the leading enterprise in local city, and gave full play to it's core advantages. They also emphasized that Hongxin shal thoroughly understand the spirits of various enterprise assistance documents issued by the government recently, and try to make full use of the policy dividends, so that the majority of employees can return to their posts as early as possible. While doing a good job in stabilizing and expanding production, Hongxin will continue to improve it's R&D capabilities, and boost the steady and sound development of Huangyan's economy, drive forward the industry chain, and provide strong support to the stable economic growth of the whole city.


Mr Wang was very grateful to the local governor Bao, the management standing committee, and Party committee for their strong support for Hongxin's resumption of production. Hongxin will certainly attach more importance to do a good job in the epidemic prevention and control work to speed up the resumption of production, and strive to call the staff back to their posts to resume production as soon as possible, so as to ensure that the delay will not reduce the production.